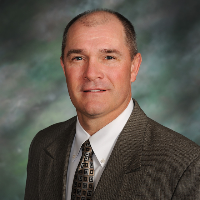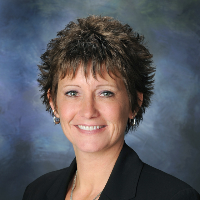 Larry Fishback - Senior Trust Officer
Debbie Bruty - Trust Officer


Washington State Bank is an independent, locally owned community bank that provides a full range of personal, business and trust services. We are proud to be among the strongest financial institutions in our area, a well-earned reputation for personalized attention and a tradition of commitment to our customers and community. Our officers and staff are committed to providing the highest quality in banking and trust services. We believe that a strong relationship can be a major asset in building a secure financial future in our clients.
Washington State Bank Trust Department has a simple philosophy: "Assist our clients in meeting ownership and investment goals." We offer many services including protective trust services and problem free estate settlement. Our fees are very competitive and lower than the larger trust institutions in the state and due to our fee structure, we are able to administer small accounts at competitive rates. Please call the Trust Department today and let our expert staff assist with managing your financial needs.
Our Services
Personal Trusts

Funeral Trusts

Trust Administration
Estate Administration

Conservatorship

Farm Management

Escrow Services
Personal Trusts
We offer a variety of trust plans including:
Revocable and Irrevocable Inter Vivos (created during lifetime) Trusts
Testamentary (created under will) Trusts
Charitable Trusts. These are a critical estate planning tool, particularly in areas of estate tax reduction, probate avoidance, and asset control
Funeral Trusts
Washington State Bank works closely with several funeral directors in the area to provide Funeral Trust services. With the pre-arrangement, a contract is established between you and the funeral home for goods and services to be provided at your death. Through a trust arrangement with our bank, your pre-payment of these goods and services is placed in trust and prudently invested. At your death, payment is then made to the funeral home for your expenses. Not only is your family spared of these final decisions, but investment of your pre-paid amount will help to offset price increases due to inflation.
Trust Administration
A trust arrangement with Washington State Bank will provide professional management of assets, flexibility and, at your death, continued security for your family and loved ones. We protect the securities you place in trust with us and continually review these assets to ensure conformity with your goals and objectives. Our prudent and profitable management of your account includes detailed records, designated income distributions and overall goals of maximizing income and minimizing taxes.
Estate Administration
Conservatorship
A conservatorship is an account set up under court supervision for the benefit of someone who is legally unable or unwilling to handle their financial affairs and personal business. As Conservator, Washington State Bank Trust Department can manage investments, collect income, assure timely payment of bills, oversee tax preparation, keep accurate records, and determine timing of distributions.
Farm Management
Escrow Services
As an Escrow Agent, Washington State Bank Trust Department holds documents and securities in safekeeping, collects payments under contracts, and holds funds according to Escrow Agreements. We can also act as Intermediary for Internal Review Code Section 1031 Tax-Deferred Real Estate Exchanges. Upon fulfillment of a written agreement, assets and/or documents are released to the proper parties.